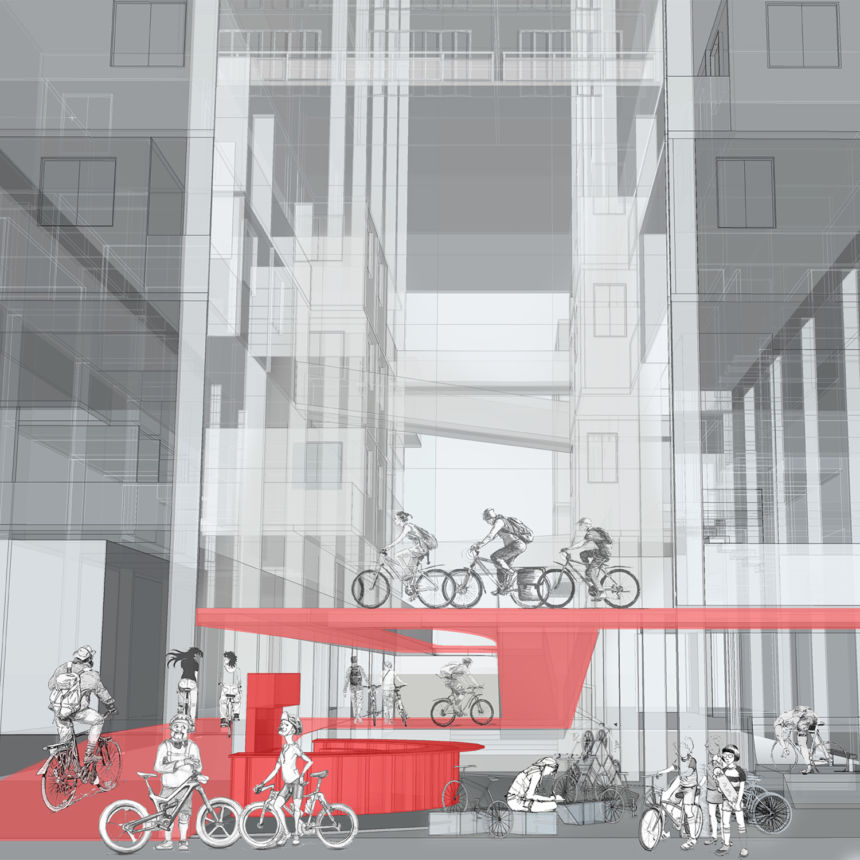 University of Newcastle Architecture students graduating from a Bachelor of Design (Architecture) will reveal their visions of 'living in the city' in an exhibition opening this evening at Watt Space.
The students have been studying Cottage Creek, its history and possibility, researching the different ways cities around the world address similar situations.
Head of Discipline (Architecture) Chris Tucker said the students had developed architectural proposals for 19 sites in Cottage Creek within the broad vision of 'living in the city'.
"If the spaces around Cottage Creek are to become vital places for people to live and work, what should they look like? Should we have pedestrian streets that remind us of the older parts of Newcastle, or are there other ways to activate public space in the city? These are the themes students have explored this year.
"Critically, students have also been responding to the existing planning requirements for Cottage Creek, while negotiating their development options with peers who are developing neighbouring sites, just as they would in a professional context," said Mr Tucker.
Hunter Development Corporation will support the students innovative thinking for the urban possibility of Cottage Creek by offering awards for the best ideas - the Cottage Creek Architecture Prize.
Mr Tucker said Hunter Development Corporation had helped students understand the processes for developing large open urban spaces of cities like Newcastle, providing valuable experience and connections they could leverage as they embark on their professional careers.
"By working within real life situations and trying to understand them, students are introduced to and collaborate with representatives from business and industry that will end up employing them," said Mr Tucker.
The Harbouring Life exhibition will close on Sunday 12 November.
Judging for the Cottage Creek Architecture Prize will take place from 2:00pm today, Friday the 3rd of November, 2017.