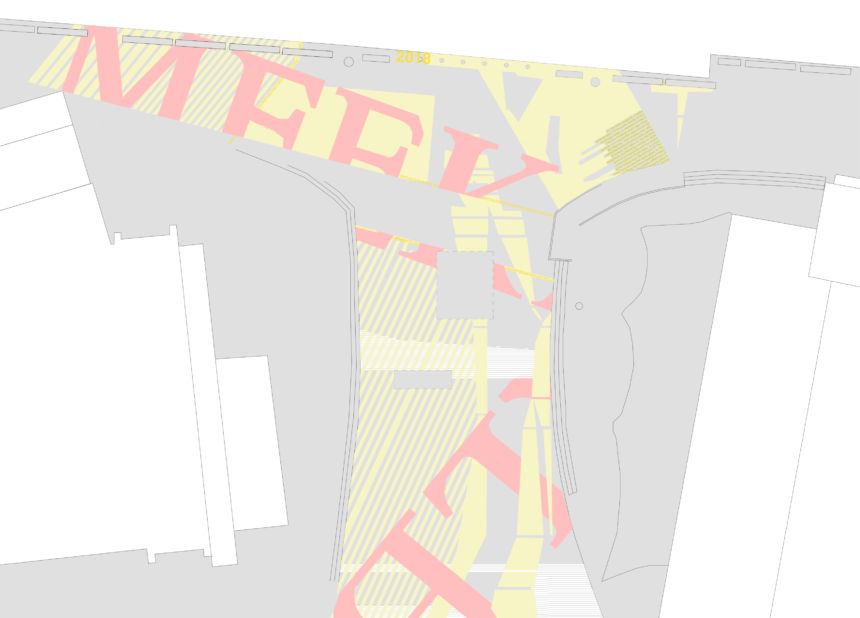 UON reactivates Honeysuckle through 'Placemaking' projects.
The School of Architecture and Built Environment (SABE) at the University of Newcastle has been interested in placemaking activities in underutilised urban spaces throughout Newcastle for quite some time.
In 2015 SABE:
Collected de-identified data to determine pedestrian activity and behaviour, thermal comfort, changes to the waterfront edge, the interface between buildings and the street, sightlines into Honeysuckle, and public thresholds.
Researched local precedents which explored successful renewal projects in underutilised urban sites.
Investigated temporary short term place-making activities and engagement proposals which could be utilised in the Honeysuckle Precinct to activate the site at night, generate public interest and improve local residents' sense of belonging.
This formed the background information for the Honeysuckle Placemaking project which proposes five interventions along the Honeysuckle Foreshore. The projects are designed in collaboration between PHD students, Academics and Alumni of the University of Newcastle which span five disciplines; Architecture, Industrial Design, Creative Industries, IT and History. 
The projects are aimed at activating the Honeysuckle precinct while soliciting further interactions with people living, working, and recreating in Honeysuckle.
The interventions include objects, spaces, and performances which facilitate public engagement and interaction and are tailored to suit the Honeysuckle precinct. Furthermore they highlight various strategies for co-design and engagement with the Honeysuckle precinct by visitors and residents to gain a deeper insight into place and the changing identity of the precinct.
The first project is "Honeysuckle Hopscotch," and is located at Harbour Square. It is a gigantic painted floor mural which reflects the history and changing nature of place through abstracted historical shorelines and the traditional name of the area, 'Meerkarlba.'
Doubling as a SABE elective, the Placemaking project team in collaboration with a group of UoN students will begin painting of the mural on the 10thJuly, and will be launched on the 20thJuly. 
The University of Newcastle will undertake Post Occupancy Evaluation studies of the projects and will include the mapping of pedestrians and behaviour. This feedback on the successes and shortfalls of the project will be provided back to the Hunter Development Corporation to inform future Placemaking opportunities.
The project is funded the New South Wales Government and managed by the Hunter Development Corporation.
"Honeysuckle Hopscotch" will be launched at a public event on Friday 20th July at the Rydges Hotel Alfresco Area, Wharf Rd Newcastle from 5.30pm or drop by to check out the painting efforts between July 10th and July 20th.
For more information visit their website at www.honeysuckleplacemaking.com and follow all the progress on Instagram at @honeysuckleplacemaking.