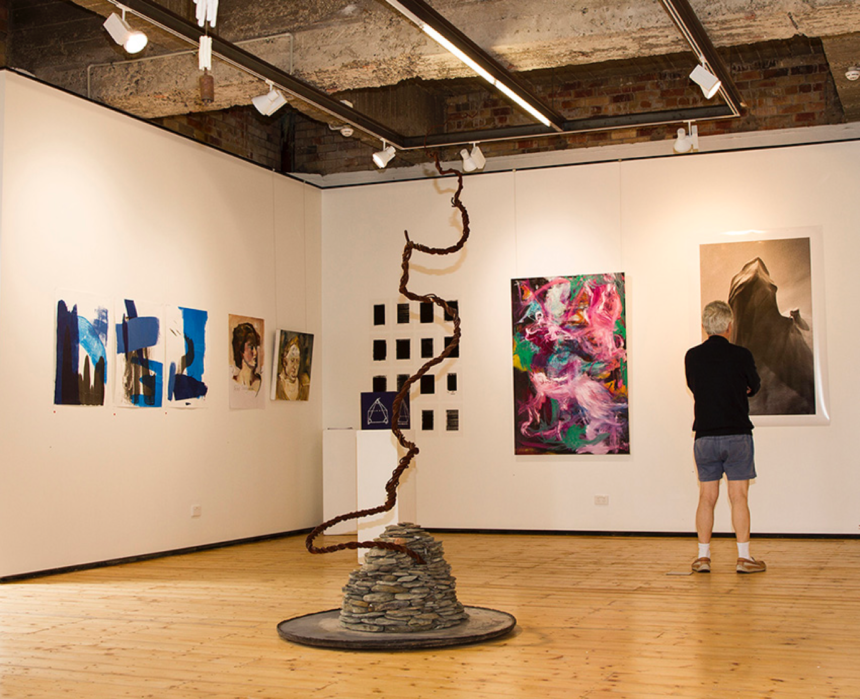 University of Newcastle alumnus Andrew Donaldson, and his architectural practice Andrew Donaldson Architecture and Design (ADAD) were the creative force behind the award-winning re-design of the Watt Space Gallery. 
Andrew transformed Watt Space into an urban space that mirrors the creativity and innovation of the students' art on display. 
His practice specialises in tailored residential construction and public art gallery design. 
The heritage-listed façade of Watt Space offers a stark contrast to the industrial style interior. During the design process ADAD uncovered lost structures, forgotten courtyards and hidden laneways. Exposed structural elements form the focal point of the design, aimed at inspiring the creativity of student artists. The project took a modern approach, aiming to push art onto the street to engage with the wider community.  
Watt Space casts a spotlight on Newcastle's unique art scene, promoting the city to a national audience. The gallery is set to become the premier rooftop event space and a fixture in the city's emerging cultural precinct.
Andrew has received numerous industry awards, recognising his innovative designs on national and international levels. Andrew was honoured with the prestigious Blacket Prize for his design of Watt Space. This is an annual award presented by the Australian Institute of Architects to the most outstanding architectural work in regional NSW.  
Deputy Vice Chancellor (Academic), Professor Andrew Parfitt, said the win was a testament to the role Watt Space gallery would play in the revitalisation of Newcastle CBD, as well as the impact the space would have on the city's creatives.
"Watt Space gallery is a vital space within our city, as it provides a unique opportunity for emerging artists to showcase their works in a new and innovative environment which has had a profound impact on the city centre," he said.
"Our students and alumni are some of our greatest assets, and the University of Newcastle is proud to be able to provide a space for them to explore their ideas and embrace their creativity."
Andrew activity encourages the next generation of architects by providing ongoing support to UON students through mentoring and employment opportunities.
In recognition of his professional achievements and commitment to student learning, Andrew Donaldson was awarded the Alumni Award for Regional Leadership in 2016.