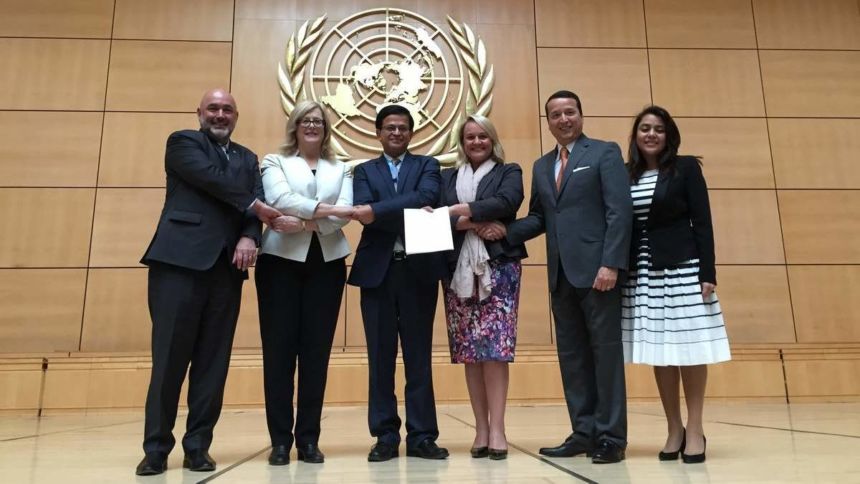 The School of Architecture and Built Environment is home to the United Nations International Training Centre for Disaster Risk Reduction and Recovery.
Under the leadership of Executive Director, Associate Professor Graham Brewer, Associate Professor Thayaparan Gajendran and Dr Jason von Meding, research and teaching is being conducted into areas such as disaster preparedness, reconstruction and sustainable development. This team also partners with Beijing Normal University (China) and Ming Chuan University (Chinese Taipei), to form the Resilience Education Australia-China-Taipei (REACT) Network.
The United Nations Institute for Training and Research (UNITAR) maintains a global network of 14 International Training Centres for Authorities and Leaders, known by their French acronym 'CIFAL'. The network of CIFAL hubs builds capacity among government authorities and society leaders on issues of sustainable development and meeting global goals of the UN.
As we enter an unprecedented era of global challenges there is an urgent need to anticipate risk, limit impact, and bounce back rapidly through survival, adaptability and growth in the face of turbulent change.
Organisations need to be prepared for post-disaster reconstruction and competent in disaster management, strategic management and project management.
Newcastle has experienced its fair share of disasters, including the 1989 earthquake, floods in 2007 and 2015, and adapting to the monumental changes caused by the closure of the BHP Steelworks. However the city has always bounced back.
Architecture academics are exploring resilience from a range of perspectives, providing a unique forward-thinking focus on managing, designing and planning for resilience in our built environments.
Architectural Professors, Peter Stutchbury and Richard Leplastrier have been teaching and designing projects that respect pre-existing risks and conditions, and support the adaptive re-use of buildings and site materials.
In addition to this, Dr Michael Chapman has been examining the amplification of new relationships within the city and the ways people connect through architecture and media.
Through this focus on resilience, the School's research and education anticipates the future of places, spaces and buildings to ensure they endure and evolve.