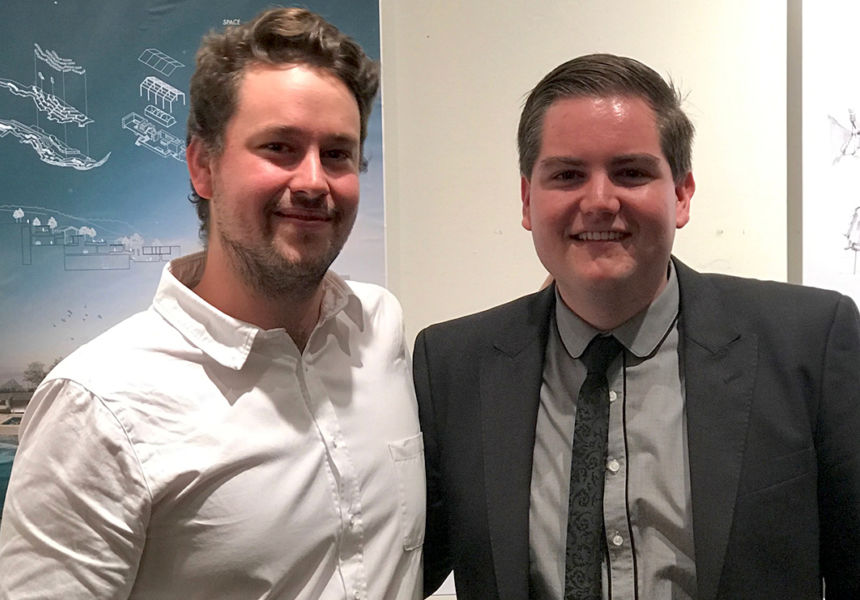 UON graduates have starred at 2017 Australian Institute of Architects' NSW Graduate and Student Awards, taking out two of the most prestigious honours.
The highest state level award for an architecture graduate, the NSW Design Medal, was awarded to James Ellis for his project The Plant - a public food factory reclaiming Newcastle's corporation baths and pivoting the city towards its industrial past.
Brendan Boyle was named runner's up in the same category.
UON Head of discipline (Architecture) Chris Tucker said it was an outstanding result for the School of Architecture."Both of these projects explored the cultural and urban fabric of Newcastle, engaging with its post-industrial heritage and its conditions of social equity - themes many of our graduates have within their projects."
Established to acknowledge excellence in architectural scholarship, the annual NSW Graduate & Student Awards showcase the top student work across the four architecture programs in NSW – the University of Newcastle, the University of Sydney, University of New South Wales and University of Technology, Sydney.
The Award categories include the NSW Design Medal, First Degree Design Award, Architectural Technologies Award and the Architectural Communication Award.