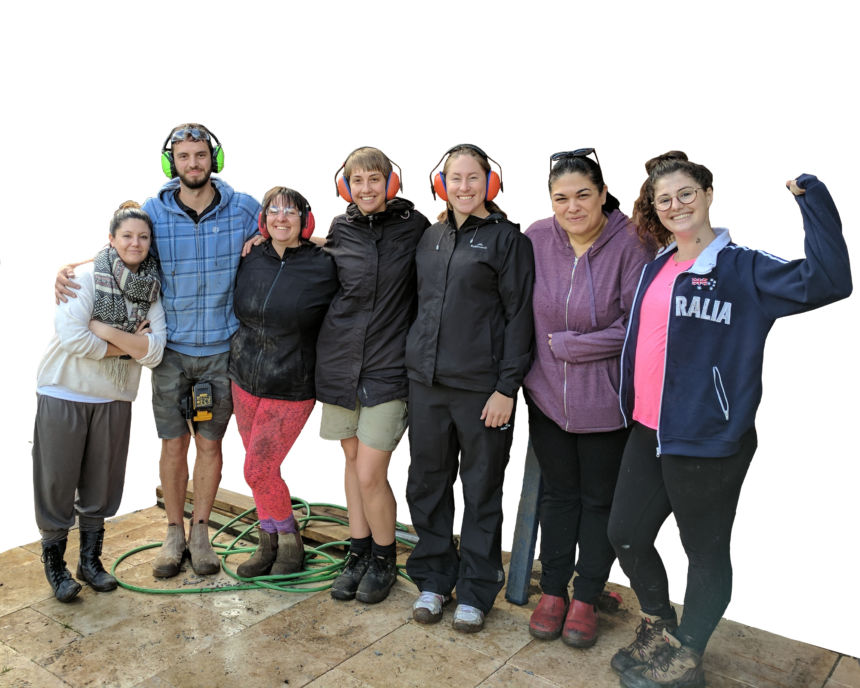 Out(fit) is a group of volunteers drawn from the Architecture and Design Professions, focussed on community projects within the Newcastle and Hunter Region. Founded by eight women, Out(fit) is affiliated with the University of Newcastle and was formed to raise the profile of women working in the built environment.
Nestled in a nook of the Architecture Studio, the women behind Out(fit) have been extremely busy since launching in 2016. The team has five current projects, all progressing through differing stages of design/construction. Out(fit) manages all aspects of the work, from gathering funding/grants, designing and finally building (through working bees with the help of volunteers).
These projects seek to provide design/build services that directly benefit the community. Current projects include upgrades to playgrounds for two schools for children with disabilities, a women's refuge for indigenous women and children, an indigenous community centre in Raymond Terrace and even an outreach truck (providing opportunities to interact with and learn about the built environment). The unifying theme in these projects is the aim to deliver social, environmental, inclusive and recreational services and activities that enhance lives.
Out(fit)'s 2018 intern, Lily Freeman shared her experience of working within the team, "It's so great to be giving back to the local community. I enjoy being in an environment where people care about the surrounding community as much as I do."
For further information on Out(fit) and to find out how you can be involved/donate please visit their website.