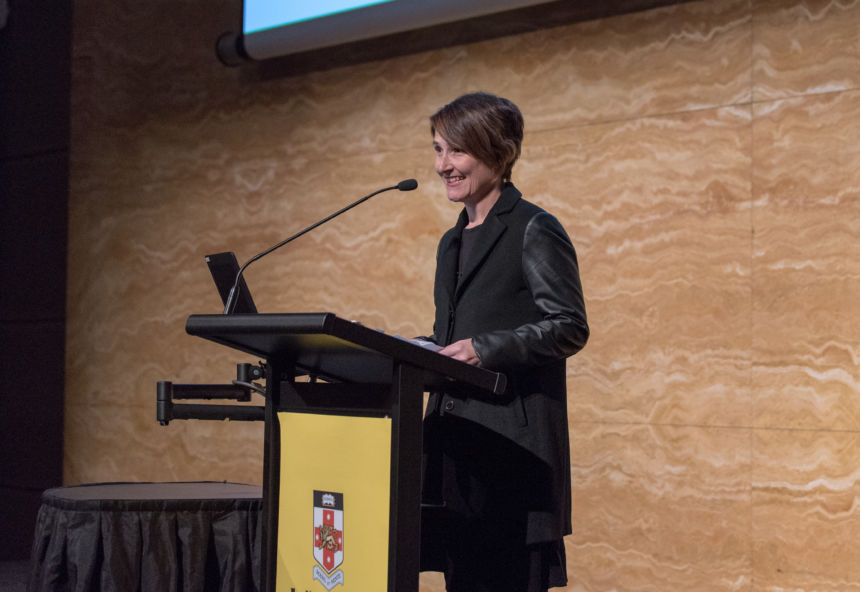 Dr Cathy Smith from UON's School of Architecture and Built Environment has been awarded the inaugural Turnbull Foundation Women in Built Environment Scholarship.
This $95 000 award has been established to increase the number of women in leadership roles in the built environment industry.
The scholarship supports professionals to undertake postgraduate study at UNSW's Faculty of Built Environment and includes participation in UNSW's Australian Graduate School of Management Women In Leadership Program.
The scholarship was announced at the Engaging Women in Built Environment Networking Event in August 2017.
A strong advocate for equity and gender diversity, Cathy is working with the NSW Australian Institute of Architects Education Committee to develop a national survey to address these issues within Australian Architecture Schools.
"There are multiple benefits of the Turnbull scholarship for me in particular: it provides an opportunity to develop new research in the area of urbanism; plus I will receive career mentoring through participation in UNSW's AGSM 'Women in Leadership programme'," Cathy said.
A senior lecturer in architecture and the built environment at UON, Cathy will use this scholarship to develop research around the intersection between community-led, "grassroots-driven urbanism" and more formal instances of urban development.