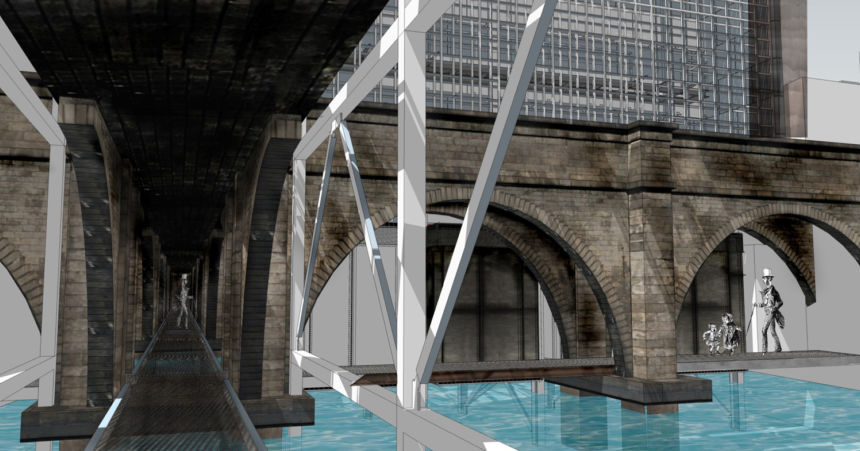 'For from a collection of inert fossils, the archive is an incubator of new life.' Wigley
In a post-industrial Newcastle where its inhabitants have no longer become the producer of goods, for the revitalisation of Newcastle's city centre, this project proposes Newcastle to become the producer of ideas.
A community of Innovators, housed in their appropriate sector (each vessel proportioned to the break-up of Newcastle's' many industries), have direct access to archives over where they can use the existing patents preserved by their 20 year protected life, to further improve, alternate or inspire new ideas. Expired patents are then displayed in which this project acts as a vending machine in the hope that already successful innovators or the general public will pick up and develop the idea(s) (via the extended public pedestrian bridge) and then apply for incubator space, in which the process or cycle continues. What eventuates is a Newcastle city centre marketplace full of innovative people where ideas are sold to the world not goods. 
Invention is a creative process. An ideogram represents an idea. Within the Ideogram, the narrative of Newcastle's Post-industrial storey is embodied in the form of the building, The images chosen for the ideogram came directly from a reading of Newcastle's past and present as being a producer of goods. Two recurring themes, which are endemic to Newcastle run through the composition. The first being the outmoded, limited resource of coal production and the second, the growing fields of research and innovation growing out of the former.
The resultant ideogram collapses the spaces between these disparately sized Newcastle artefacts and celebrates the technological collisions that give form to Newcastle's current conflict and change. By drawing on these tensions in the composition of the ideogram, the central narrative of Newcastle's transformation becomes embedded in the architectural form of the building.